WEDDING DRESSES
The mood is gloomy, but for you it's madness, joy, explosion, he just proposed to you and your heart is booming !!
Whatever happens, COVID won't stop you from choosing THE dress, what am I saying ?! THE dress for THE D DAY!
Les Petits Choux has some good addresses to whisper to you, this year we are circulating, not viruses, but good tips;)
Our French roots and our Belgian heart come together to send you several addresses of women with fairy fingers and crazy talent.
REPUTATION FRENCH
We no longer present CELESTINA AGOSTINO , high priestess of wedding dresses, she shines as a master in Paris and well beyond.
Its strength: ultra luxury and tailor-made. Your personality will inspire your dress. Nothing less! Each dress is unique and each woman is a muse for her creations. A must !
Celestina Agostino, 15 rue de l'Abbé Gregoire, 75006 PARIS https://www.facebook.com/celestina.agostino.paris/.
MATHILDE MARIE

and her delicate universe await you in her workshop showroom located in the heart of Paris. We love its fluid lines and feminine oversized, thanks to the marriage of silk and lace.
Our « choux choux »:
The Jeanne Dress, among its timeless scents of the 1930s = super chic!
The Eloa Dress, devilishly sexy as an Angel, thanks to its crossed lace back.
The Luce Top matches the Mireille skirt, a perfect blend of delicacy and femininity.
Mathilde Marie, 20 rue Primo Levi, 75013 PARIS https://mathilde-marie.com/.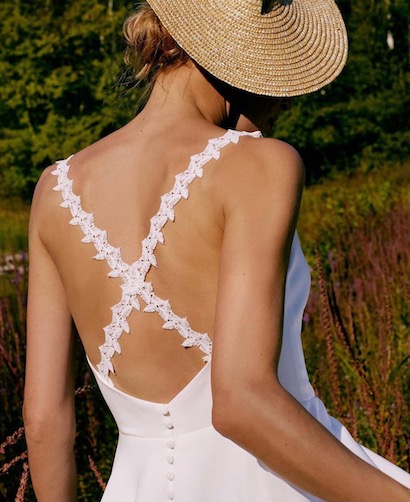 ALBI DE CORBIAC

, for its part, travels between modernity and tradition. Her trademark: the current, sensual, modern and sexy woman. Its pure and sober lines should charm you as much as we do.
Our « choux -choux » :
the Gustave model, stunning in silk crepe and lace V-back.
the Alessio & Giacomo model, so poetic in a bustier curved with fine lace and its gathered silk tulle skirt, on which a crisp camisole is delicately added.
The Luigi loose pants, So couture, with flat pleats in cotton satin are a pure wonder!
Albi de Corbiac, 66 Bd du Général Koening, 92200 Neuilly Sur seine, https://albidecorbiac.com/.
BELGIAN HEART
STEPHANIE LE GRELLE

in addition to being very nice and easy to access, She has become a reference in Belgium for future brides. A gifted and inspired designer, she is in a way the fairy of white dresses.
Your ideas and his talent come together for always divine and unique achievements. And you will see that they are just sublime! Mass is said, we love it!
Stephanie Le Grelle, Gemslaan 55, 3090 Overijse, https://www.stephanielegrelle.be/.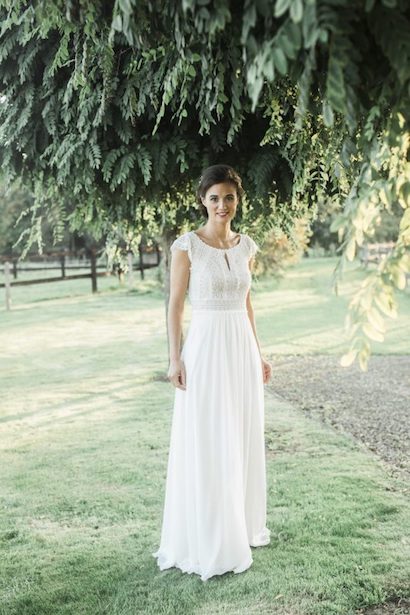 MARIE CATHERINE LE HODEY

Like her colleague Stephanie Le Grelle, she has become essential in Belgium. Its identity is clearly distinguished by its subtly rock, daring and casual creations. You can't miss it if you want to stay connected. So Dare!
Our « choux-choux » :
The Gipsy Skirt, both bohemian and romantic, princess but rock!
The Moreau Dress, which like Jeanne reflects strength and character.
Customizable as you wish, a thousand possibilities are available to you to be unique.
Marie-Catherine Le Hodey, Vieille rue du moulin 166, 1180 Bruxelles, https://www.mariecatherinelehodey.be/.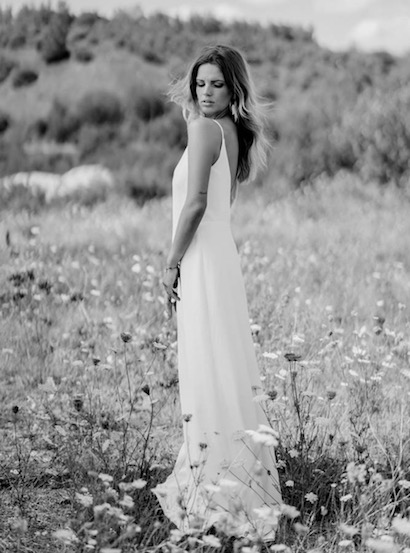 VALENTINE AVOH,

has quite remarkable assets to be underlined: each model is made by hand (yes it is !!), its suppliers are those of haute couture and exclusively based in Europe. In addition, Valentine can boast of creating some of her embroidery herself.
Our « choux-choux » :
The Grace dress; in silk crepe, pleated skirt, dazzling.
The Lena spindle dress, short pleated sleeves and open back is to die for!
Dinah, who dares to drag her on a sheath form ...
Atelier Valentine AVOH, rue de Pervyse 22, 1040 Etterbeck, https://www.valentineavoh.com/.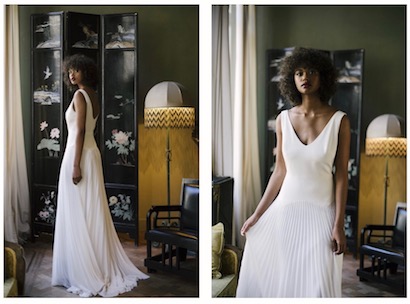 CHARLINE VERBEKEN

is for women who confide in her. Give her your secrets and she will make all your wishes come true. This sharing of his know-how and his talent with your desires will lead to a creation that resembles you.
Our « choux-choux » :
Victoria the vaporous, spectacular and light
Lena, or the perfect marriage of lace and tulle petticoat
Charline VERBEKEN, Chaussée de Bruxelles 10, 1410 WATERLOO, https://charline-verbeken.be/.
Among all these women is the one that you are!
If you are still looking for her after all this, there are 2 "nuggets" addresses for the bride in Brussels. There, you can try, search, quibble, chat, dream, imagine, find, realize ...
I named :
CHARLY A. & LOVE SWEET ETC.

nestled very close to Place Brugmann for one and close to the Sablons for the other, a charming Boudoir will be reserved for you on request to explore all the finest collections. There's no wiggling, you have to go!
Charly A. avenue Moliere 196, 1050 IXELLES https://www.charlya.be/.
Love sweet etc. Rue de Namur 72/74, 1000 Bruxelles. https://lovesweetetc.com .
Les Petits Choux awaits you for the rest ... create the pretty procession that will highlight your sumptuous dress.
And remember, you are wonderful!