This is the passion of all of us: decoration!
These last few years have seen an explosion of chic and shocking ideas in terms of decoration. Democratized, accessible, inventive, home made, bohemian, country or spectacular, decoration nowadays allows variations that are almost always in good taste for weddings.
Several possibilities are available to you to obtain the decoration that suits you.
The « DO IT YOURSELF »
In the air of time the DIY calls upon your creativity and requires a little elbow grease. But it has the unique ability to make large events look natural and your own.
To make a splash and get into the bohemian-chic spirit, roll up your sleeves, call in your friends, and follow the guide...
Lesson Number 1: Choosing the right lighting
Candles, candles and more candles!
Nothing is easier, more effective and more romantic than candlelight.
"Too much" is always better than "not enough" when it comes to this deliciously subdued lighting.
In a candle bed in the church aisle, in a row of candles on the dinner tables, on the way to the reception and even in the ladies' room, it can never be too much!
They can be placed on candle holders, in glass yoghurt or jam jars, in candle holders or all of the above.
Garlands of warm light bulbs placed in the trees or between the trees, but also with wooden poles to outline a perimeter: the dance floor, to frame the tables or to form an aisle for the bride and groom.
The guinguette spirit is then transformed into a beautiful and sublime decor.
Lesson Number 2: Accessories and crockery
Add a few rugs from your grandmother's attic, mismatched cushions and you'll have a cosy, chic atmosphere for the cocktail party in no time at all.
Line up all your tables in the style of a large 1930s banquet. This will give you a wow effect when the guests get to their seats.
Use vintage tableware. Gone are the days of chichi tableware. Make room for mismatched plates in different colours and patterns. You'll be right on trend.
Add wheat ears or dried flowers to the napkins and you're done.
Since we suspect you won't have a personal stock of 200 vintage plates and we're nice people, we've got just the thing for you: rent them!
Ma belle Vaisselle: www.mabellevaisselle.be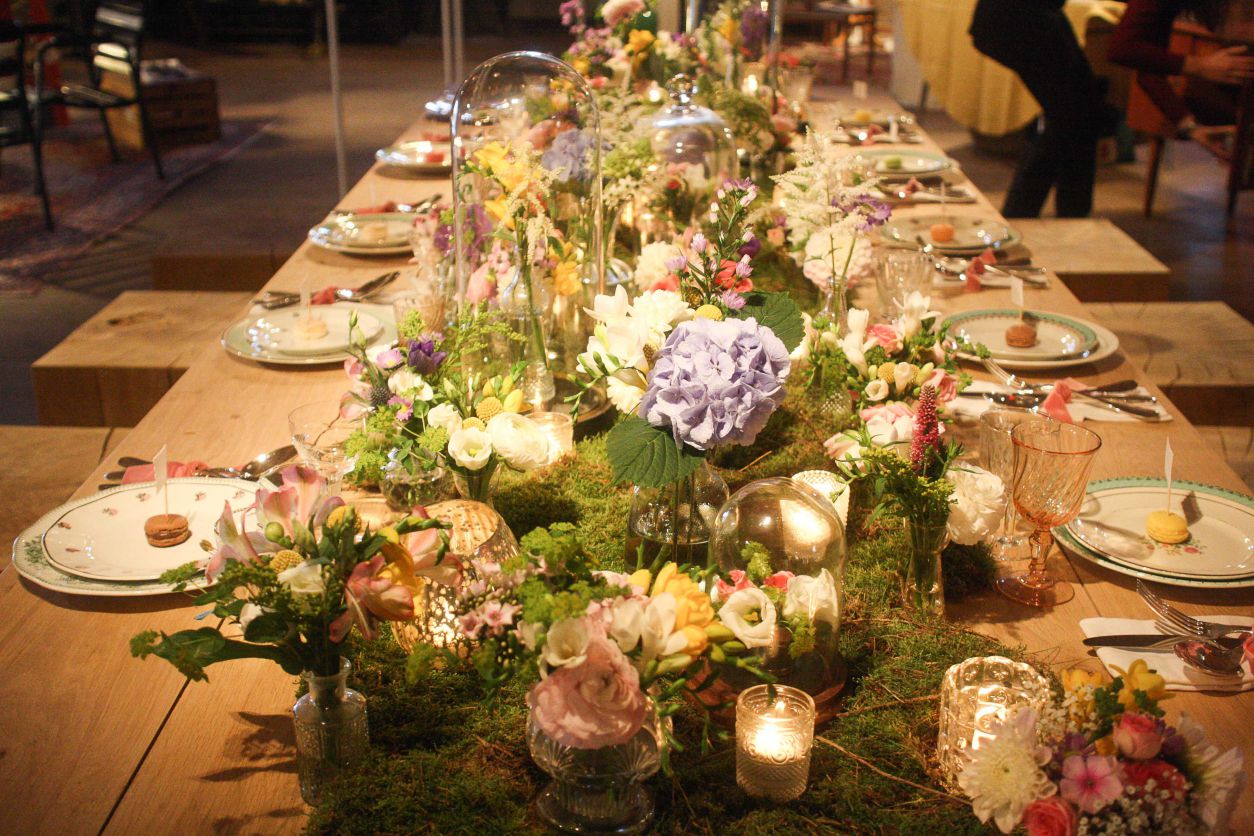 Replace or dress up the velum of your wedding tent with a ceiling of paper baubles of all sizes and colours, or with strings of lights.
To complete your accessories, go to Liberty Vintage who will put all these details and objects at your disposal and more: sofas, candle holders, bars, chairs, tablecloths, cushions and other furniture, you will be ready!
liberty-vintage.com/fr/creez-votre-evenement/wild-hearts/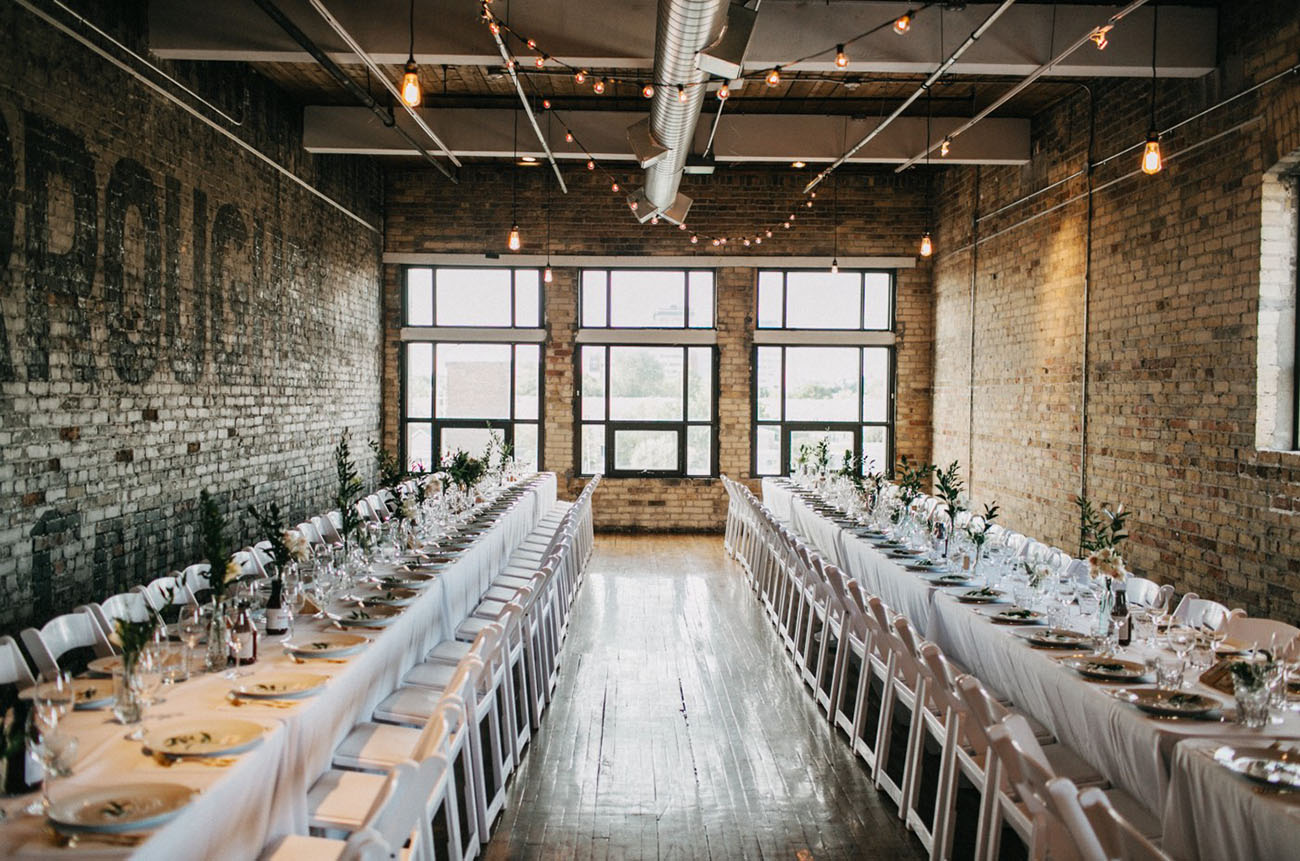 Lesson Number 3: Flowers
Country bouquets = the height of chic!
Say goodbye to orchids and other red roses, hello to gypsophila, corncobs and other daisies.
The messier and lighter your centrepiece bouquet, the more fashionable it will be. Bye bye frozen round bouquets, go natural!
The same goes for the decoration of the religious ceremony.
Our favourite: the creations of Bloum Atelier, which specialises in wedding floral decorations in just the right tones. Erika is a florist by trade and an artist at heart. You can trust her with your project.
https://bloumatelier.com/prestamariages/
Dried flowers are all the rage, and the little cabbages love them. In addition to being pretty, they have several advantages...
You can decorate your reception venue in advance without the risk of the flowers wilting. Instead of running to the reception venue on the morning of your wedding to finalise your decorations, you can worry about your hair. They can also serve as a lasting gift for your guests. https://www.valentinedormal.be/
Our favourite address: https://www.valentinedormal.be/
And finally, for all those who don't have the time (we haven't forgotten about you), or don't want to plunge into the meanders of organisation, there is still the turnkey solution, the ultimate luxury: the wedding planner.
The No Stress formula, is called Love &Tralala
Behind this name is Elodie Wilmes who has more than one trick up her sleeve: a magic wand, experience, secret addresses and a host of ideas to make you happy.
http://www.lovetralala.com/fleurs/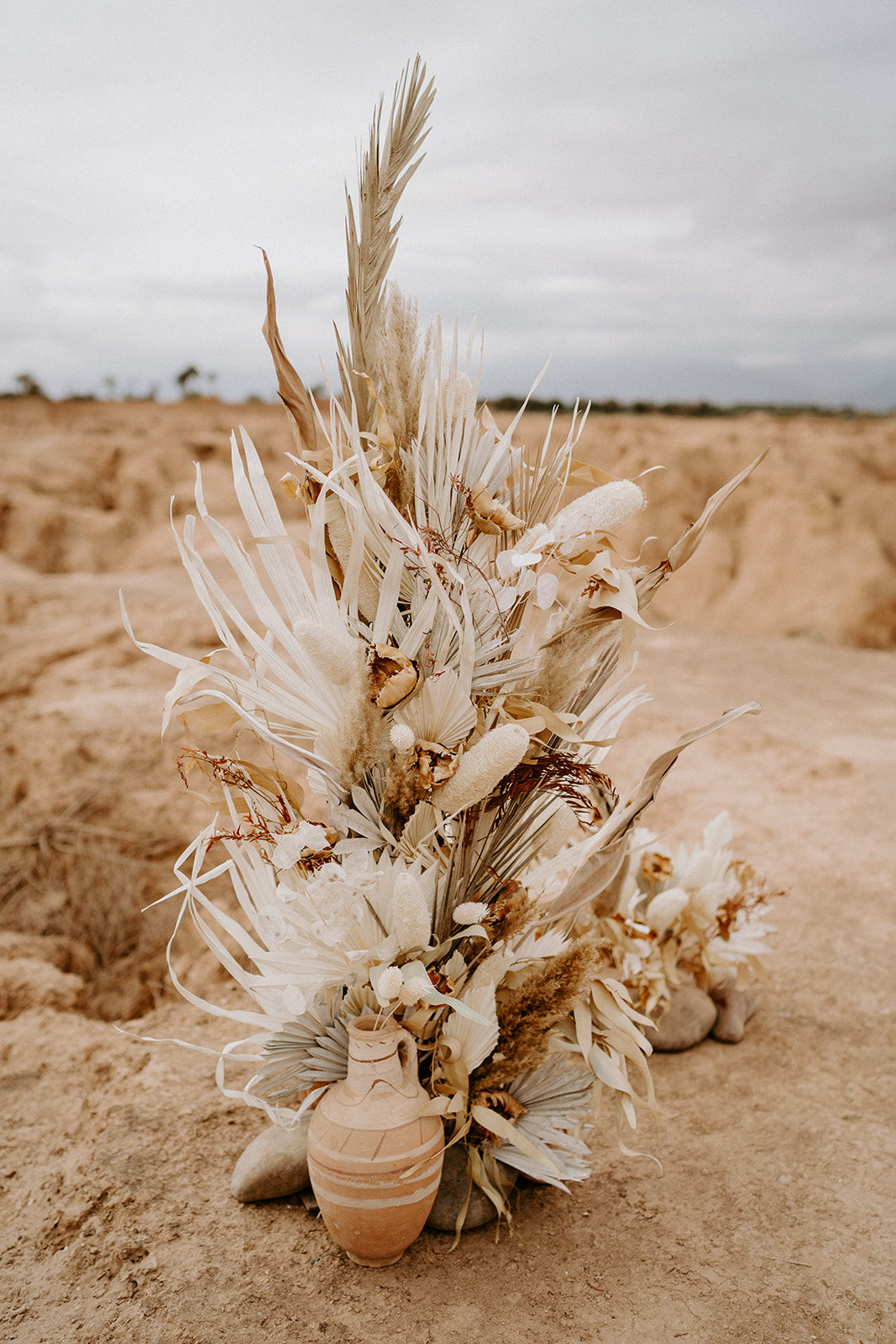 And for the cute joke: a jar, some water, a goldfish = animated centrepiece. This is a funny and offbeat concept that, if not devoured or gobbled up (the fish) by your friends under the effect of champagne, will make a beefy effect!
Just remember one thing: "Little" is not enough!
So sparkle, dream, dare, go for it!