More and more of you are asking us for our good addresses around the wedding: hair, make-up, outfits for witnesses and your families.
Les Petits Choux have taken on this mission to help you with your research just before the wedding season.
Crowned Goddesses
Blondes, redheads, brunettes, curly, straight, short or long, you want to find the hairstyle that will make you look good. No stress, thanks to the Petits choux community we have what you need in our shelves.
The hairstyles decorated with flowers from LAURE POUR ELLE
If you don't know her yet, she weaves her art in Brussels. You will be dazzled by her goldsmith's work and her feminine creativity. Her marvellous delicacy will guide you to accessorise and personalise your hair, your earrings or your shoes with flowers straight out of an enchanted tale.
A true artist, she will make subtle ornaments that look like precious jewels exclusively for you. Divine!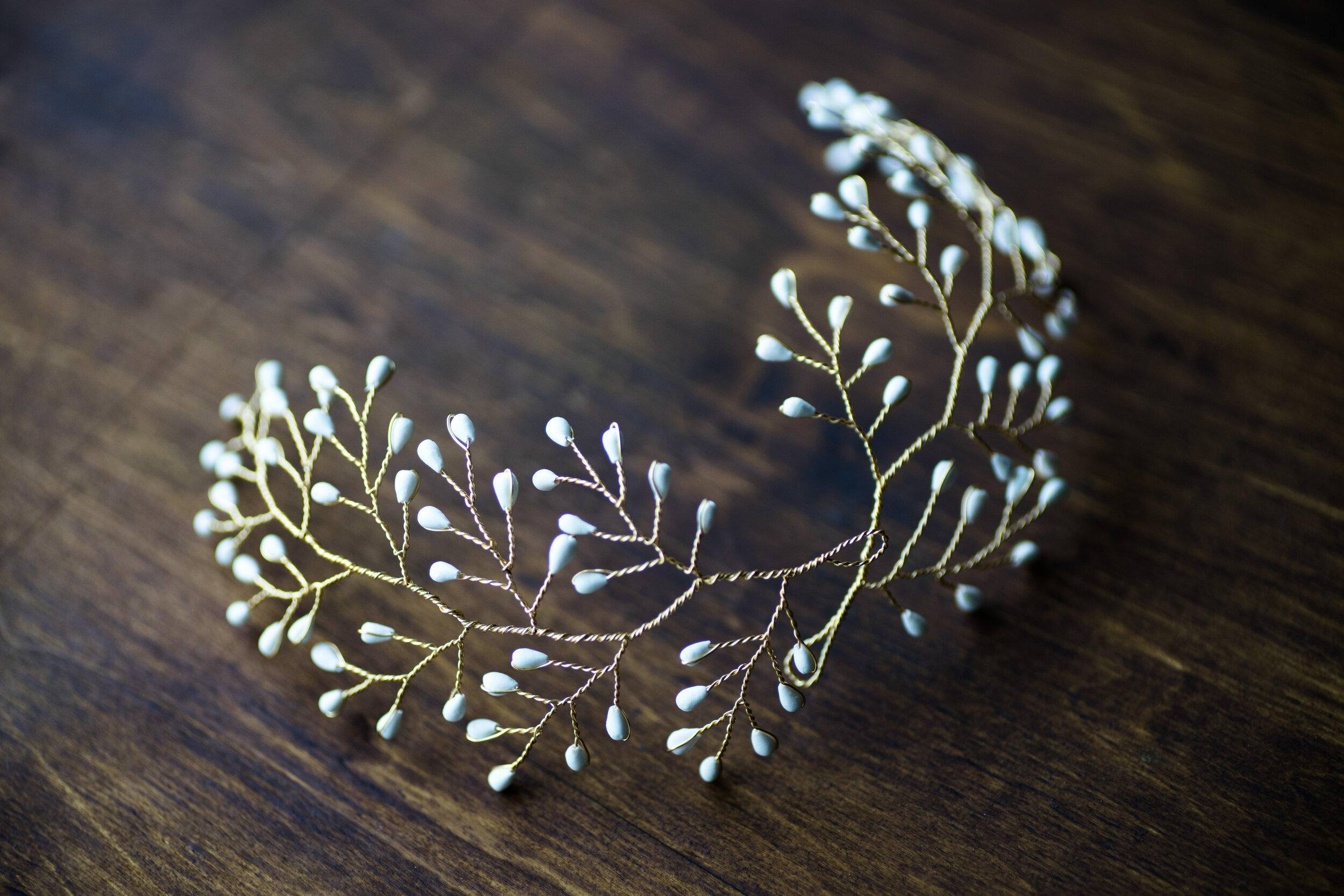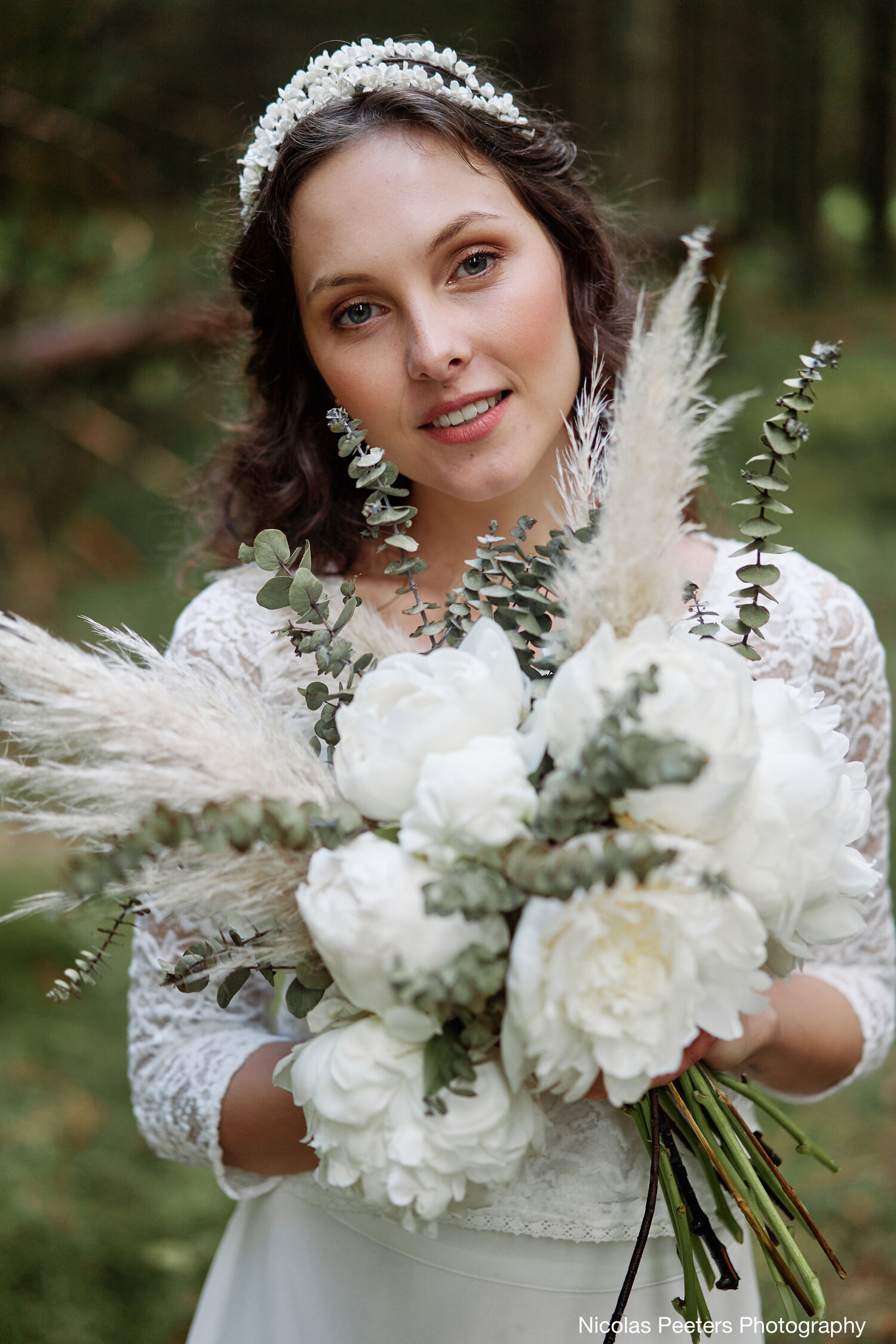 https://www.laurapourelle.com/headpieces/
The aura of this creative workshop has spread far beyond our borders, as Victory's talent extends throughout the world.
To admire its work and the fabulous creations of this house, you will have to go to Paris. It's worth the trip, you won't know where to look when you see these head crowns decorated with flowers, sometimes pale, sometimes colourful, discreet or XXL. Brooches, jewels or combs are also variations that she deploys with the same finesse and the same luxury in the realization.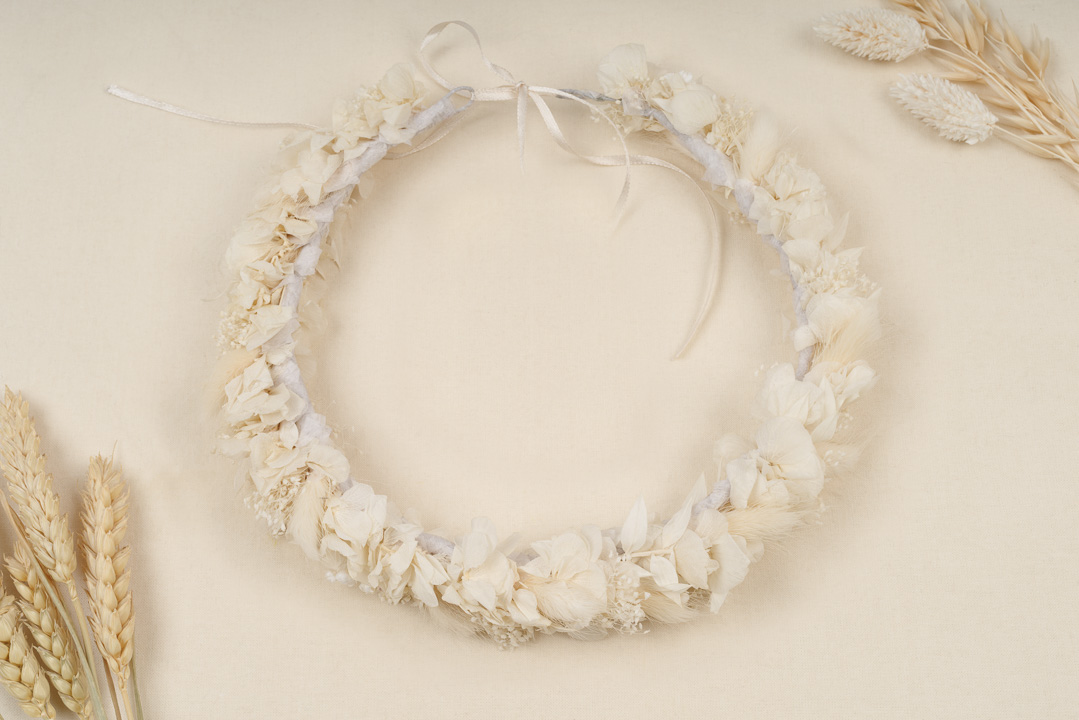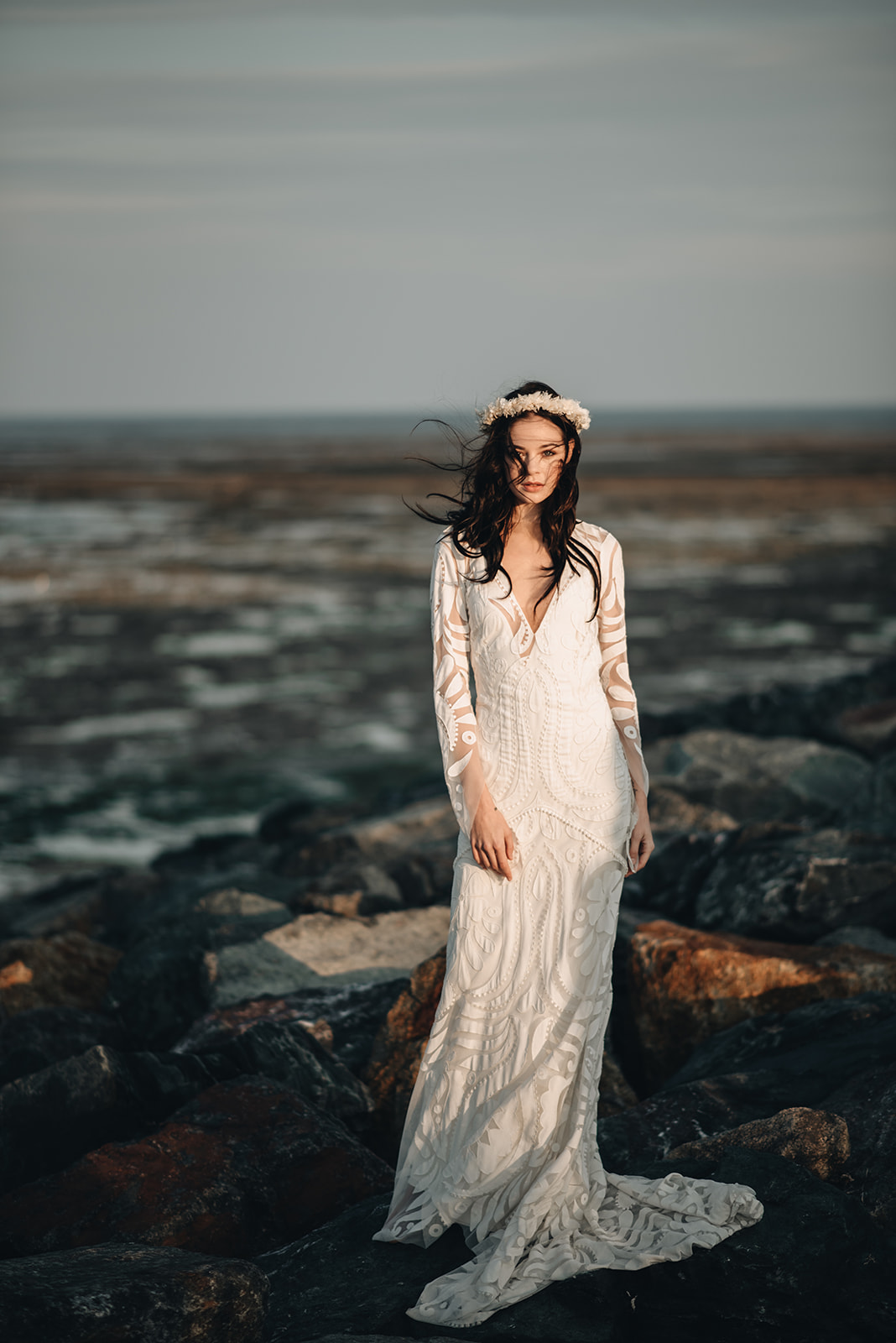 https://www.lescouronnesdevictoire.com/
The beautiful family story of LIZERON PARIS
Two fairy-fingered cousins have come together to fill all women with grace.
All their models (crowns, jewels, brooches, combs...) are entirely hand-made and take time to be assembled. A little waiting and a lot of reward. Simply trust them and let themselves be guided by their advice and their poetic, resolutely feminine and enchanting look.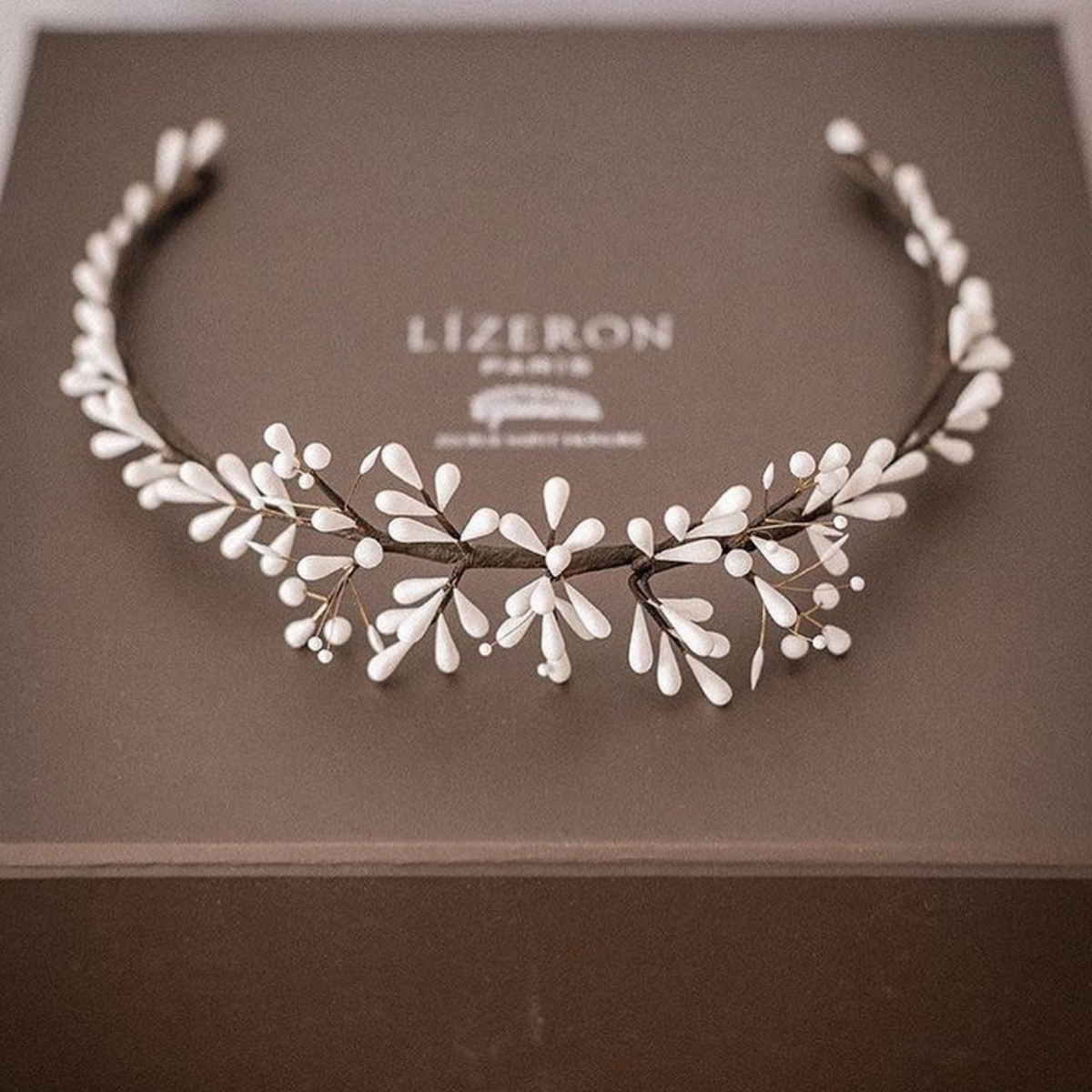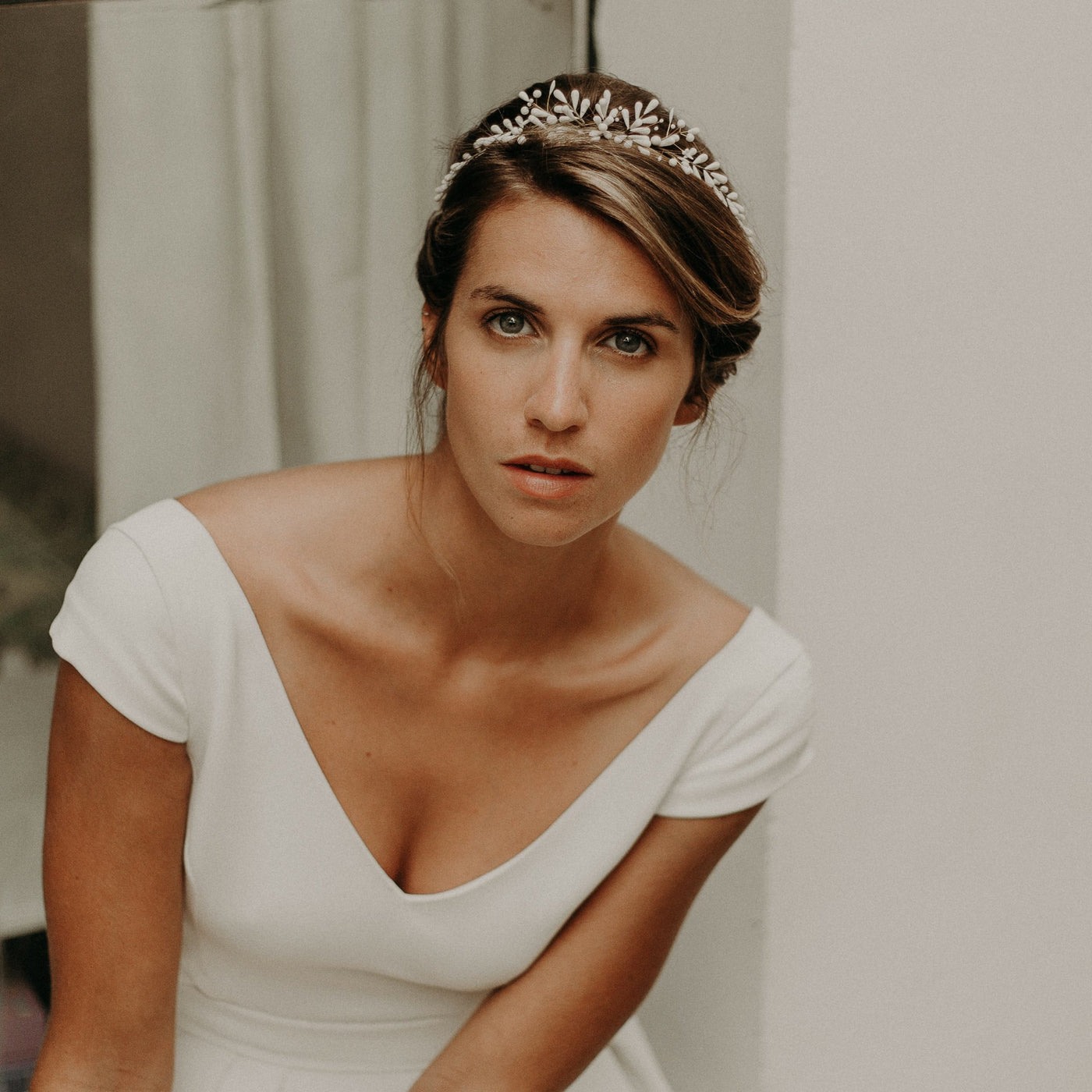 For the little ones or your wedding party, nothing could be simpler as LES PETITS CHOUX will do the hair of all little girls between 3 and 10 years old by making flower crowns in our workshop in Brussels.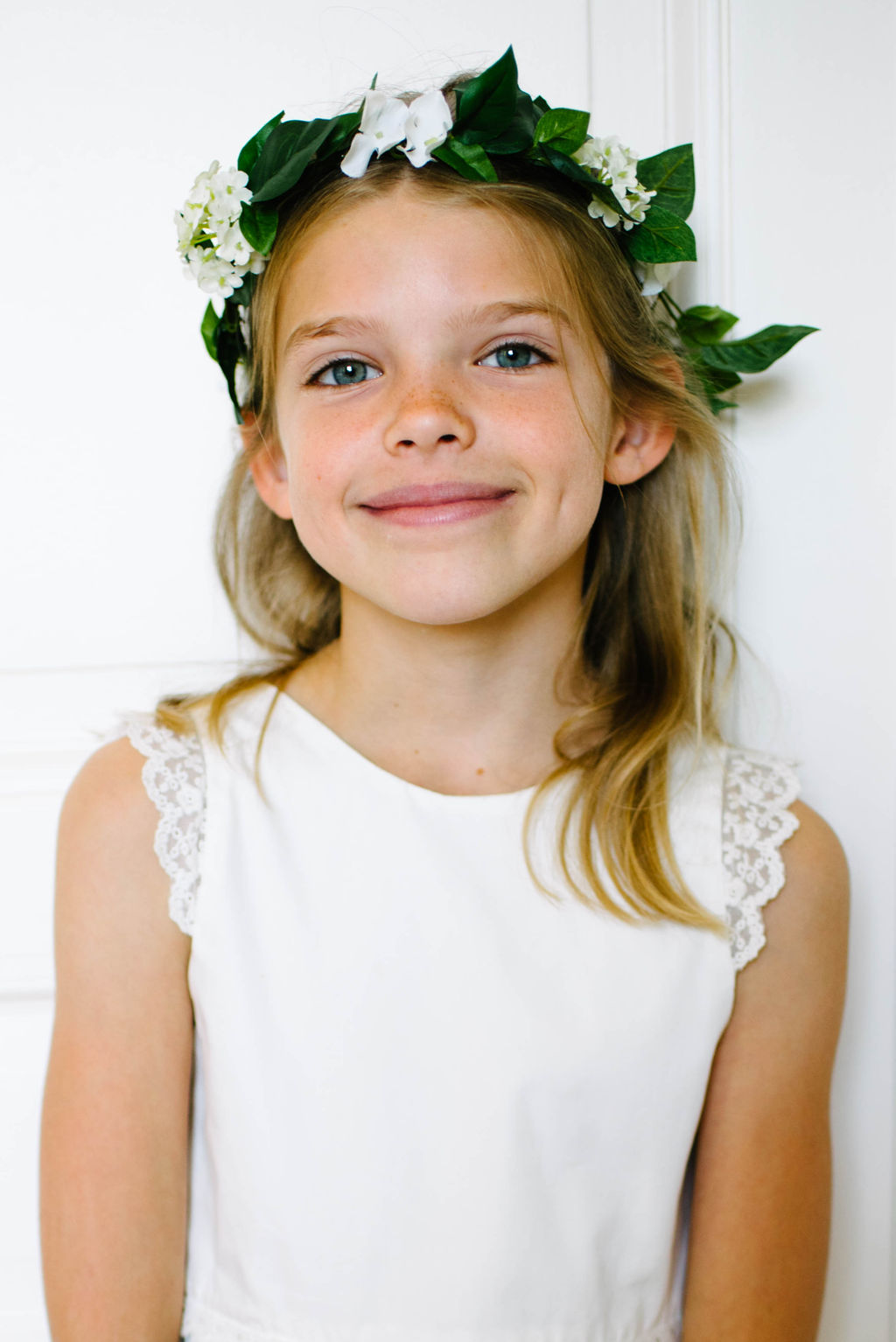 Barrettes or elastics with big bows are also a great success and are available in 13 colours.
https://lespetitschouxdebruxelles.com/fr/14-accessoires/
Mirror my beautiful mirror ...
The power of make-up by AURIANE DE HULTS
With her model making and styling diploma in hand, Auriane has been able to transpose her art to sublimate all faces.
She has the exhilarating power to transform and sublimate all women through make-up. With her good gestures, her softness, her sense of aesthetics and beauty, she manages to perfectly balance the intensity of the eyes, the softness of the lips or the velvet of the cheeks.
Close your eyes and let her brushes guide you. You will be, without a doubt, the most beautiful bride, best man or mother-in-law.
http://www.aurianedehults.be/makeup.html/
Hats off!
Who said hats were a thing of the past for weddings?
We're not talking about your great aunt's turquoise blue cape, who even dared to add a bird-spotted veil, oh NO.
We are talking about the timeless chic of the panama...Now we are talking !
And to convince you, there is only one address in Paris : LA CERISE SUR LE CHAPEAU
Cerise is a hatmaker with a sharp taste and offers iconic pieces, marked by a touch of audacity that infinitely modernises a timeless style. Retro chic par excellence.
A little problem: the bride and groom's witnesses, or the father of the bride, could well steal the show from the queen of the day...
https://www.lacerisesurlechapeau.com /
Dressed like never before
There are now a multitude of Dressing 2.0 packages to make all fashionistas happy.
For example, rent the outfit of your dreams in Brussels COUCOU
A great concept, a superb showroom and a magnificent selection of outfits that are often unaffordable to buy!
You've been dreaming of wearing that dress? and the dream becomes reality for a weekend.
By appointment only. Ideal to play Pretty Woman
Get professional advice to find the right style, the right outfit and the right accessories at TO CONCEPT
Again, by appointment only. You will be pampered in a lovely, colourful and feminine boudoir for a real makeover or a simple shopping session for a ceremony