"Details make perfection and perfection is not a detail"
This proverb taken from our dear Leonardo da Vinci sets the tone.
We all know that perfection is in every little detail.
For this purpose, accessories are THE signature of your events and allow to coordinate all the elements of your wedding.
They are not essential but that is what makes them so charming.
On our side we find them absolutely necessary to make your wedding the most unique and original.
So let's not neglect them!
Besides, you have always known that you will decorate D-Day with touches of green and flowers. On your announcement we will certainly find a reminder of your theme, the tables will be imagined with all these details that you want perfect.
So how can you find them also in the outfits of your procession or on your witnesses?
For starters, Les Petits Choux adapts to your desires and can even advise you if you wade in semolina.
Here are some tips that should help you:
For little girls of honor, we are completely fans of flower crowns. They make the procession look wildly romantic, much like a Jane Austen novel.
Made to measure in our workshop, they can be adorned with foliage and fake flowers (but looking like real ones!).
In the evening, the little girls will be able to swap their crown for a chewable XXL knot (attachment on elastic, hair clip or click clack), more practical when you want to tread the dance floor with the grown-ups or collapse with fatigue in a corner of the room.
Our best seller, the little palm leaf basket, often decorated with fresh flowers by yourself, is also THE detail that kills when the procession appears for the first time.
Will you get married in fall or winter ?! you will love our little woolen capes lined with the color of your choice. They always cause a Wow effect.
If you want to stay in the theme from top to bottom, the shoe laces of Les Petits Choux can also be personalized.
For the groom, the brothers and the witnesses, bow ties, ties or lavalières are also part of our offer. You can choose to choose them from our range of 13 colors or customize them entirely.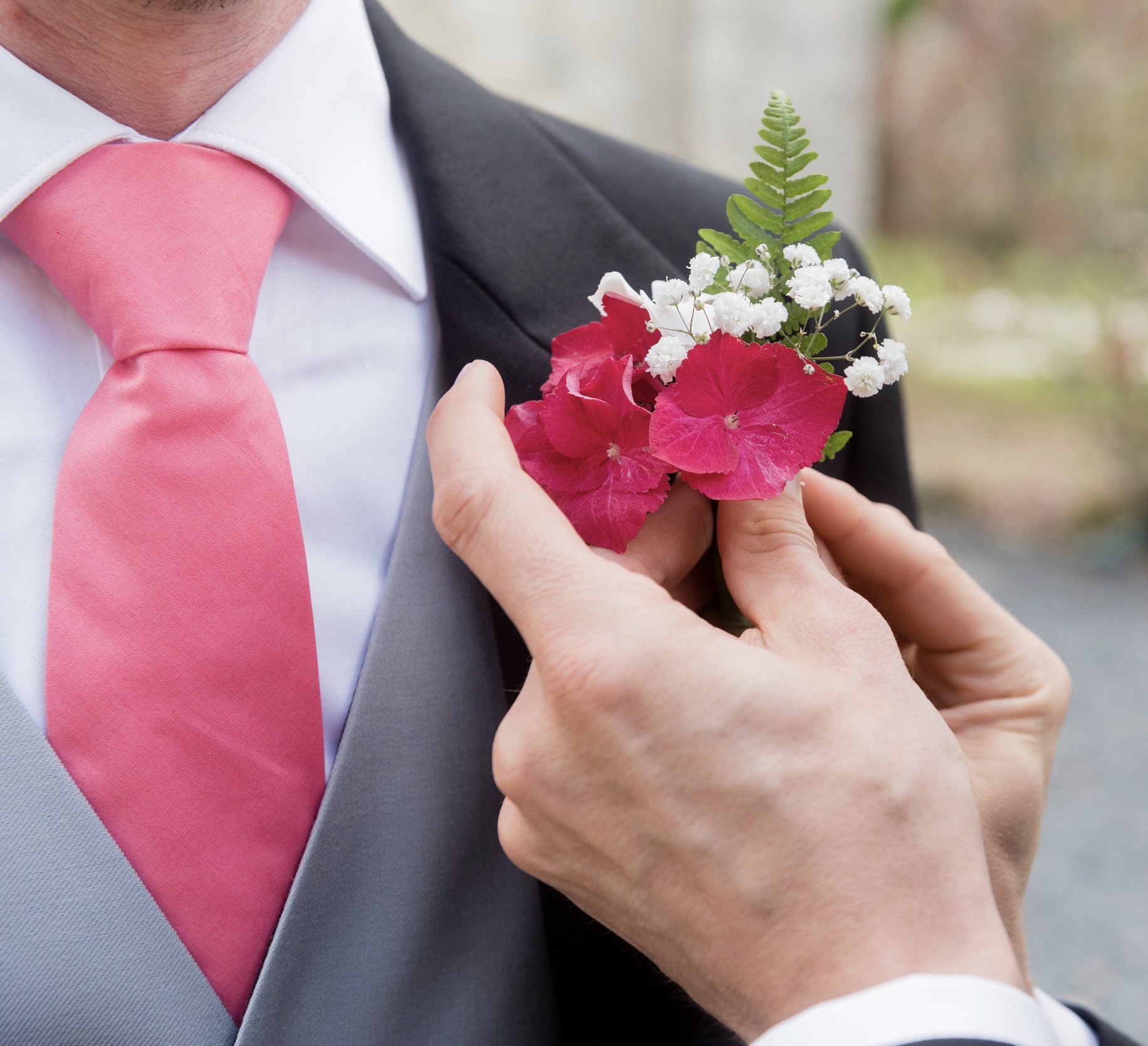 And since Les Petits Choux thinks of everything, we can, on request, also create a banner for the girl witnesses.
Nice no ?!
If with all that you do not find your happiness….