SPRING / SUMMER LOOK and new season 2020 girl wedding dresses
SPRING IS COMING… Even if it still seems far away when we look outside...
However, at the Atelier we are already preparing the new customizations of our range.
And YOU WILL LOVE IT!
On the menu for this season: Girl's formal dresses with Liberty suspenders, pleated sleeves or suspenders, and smocked lace will make a remarkable entry.
To highlight these customizations, here are the perfect looks of the heyday for your wedding processions.
Spotlight on our 2 star models:
Cleophee
For little girls, the Cléophée and Ondine dresses tick all the boxes for spring and summer.
Cléophée, our best seller, with her bare back bordered by a lovely wave or small ball croquet and her pleated skirt, is perfect for making playful bridesmaids elegant and refined.
Add a belt of the color of your choice, a lace or Liberty (our darling for this season) at the waist, matching buttons, lace or ruffle sleeves and you will make your friends green with envy wedding procession;)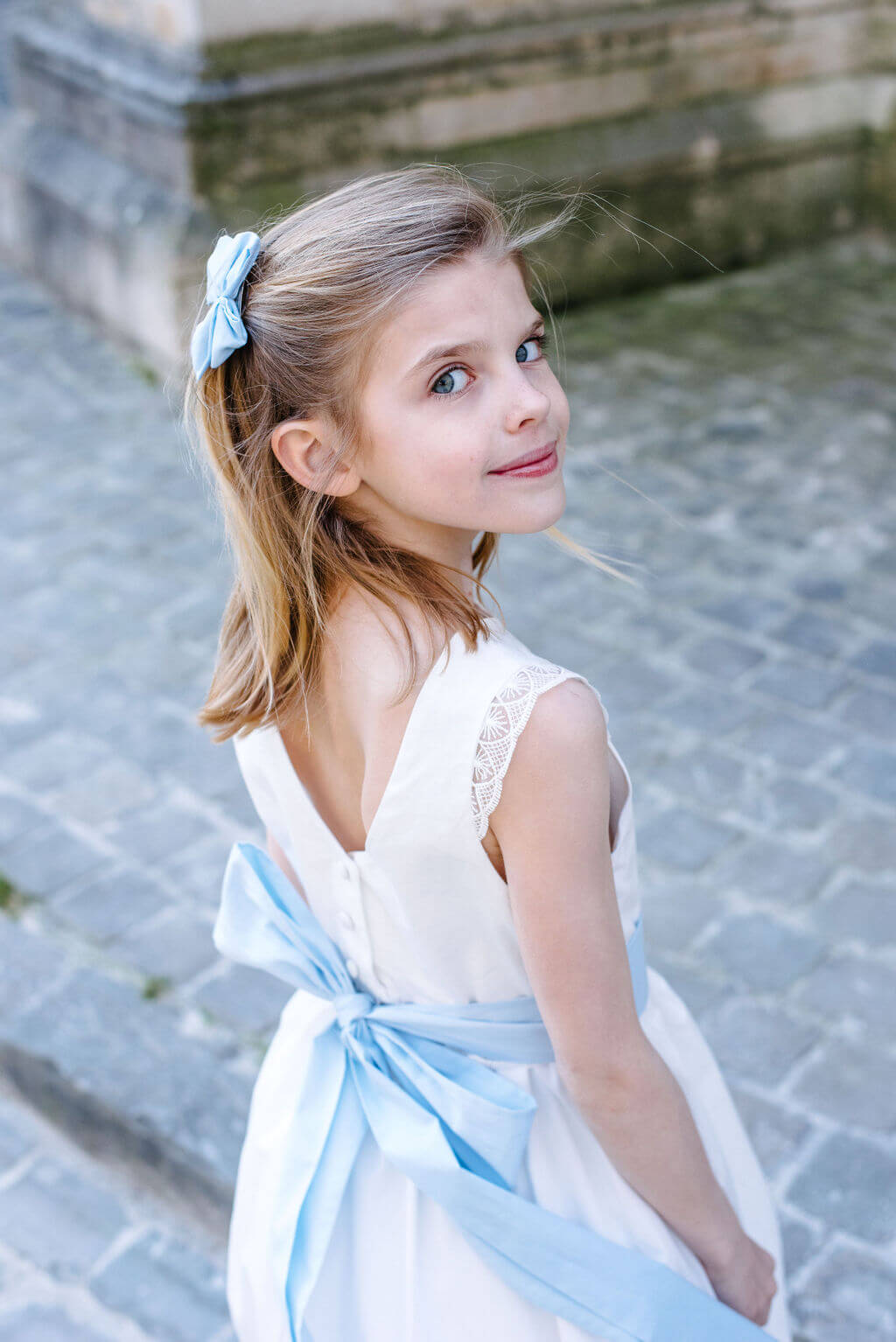 Ondine
Ondine, our favorite, is unquestionably our favorite choice for sunny summer weddings. The crossed or uncrossed straps in the back, ruffle, lace or pleated are the charming and romantic touch of this little girl's wedding dress.
Just like the Cleophee dress you can add the customizations of your choice, belt, buttons, or length of the skirt.
Peter Pan shirt
To escort them, Les petits choux (groomsmen) will be perfect in Peter Pan shirt with officer collar or with our Aladdin model with French collar.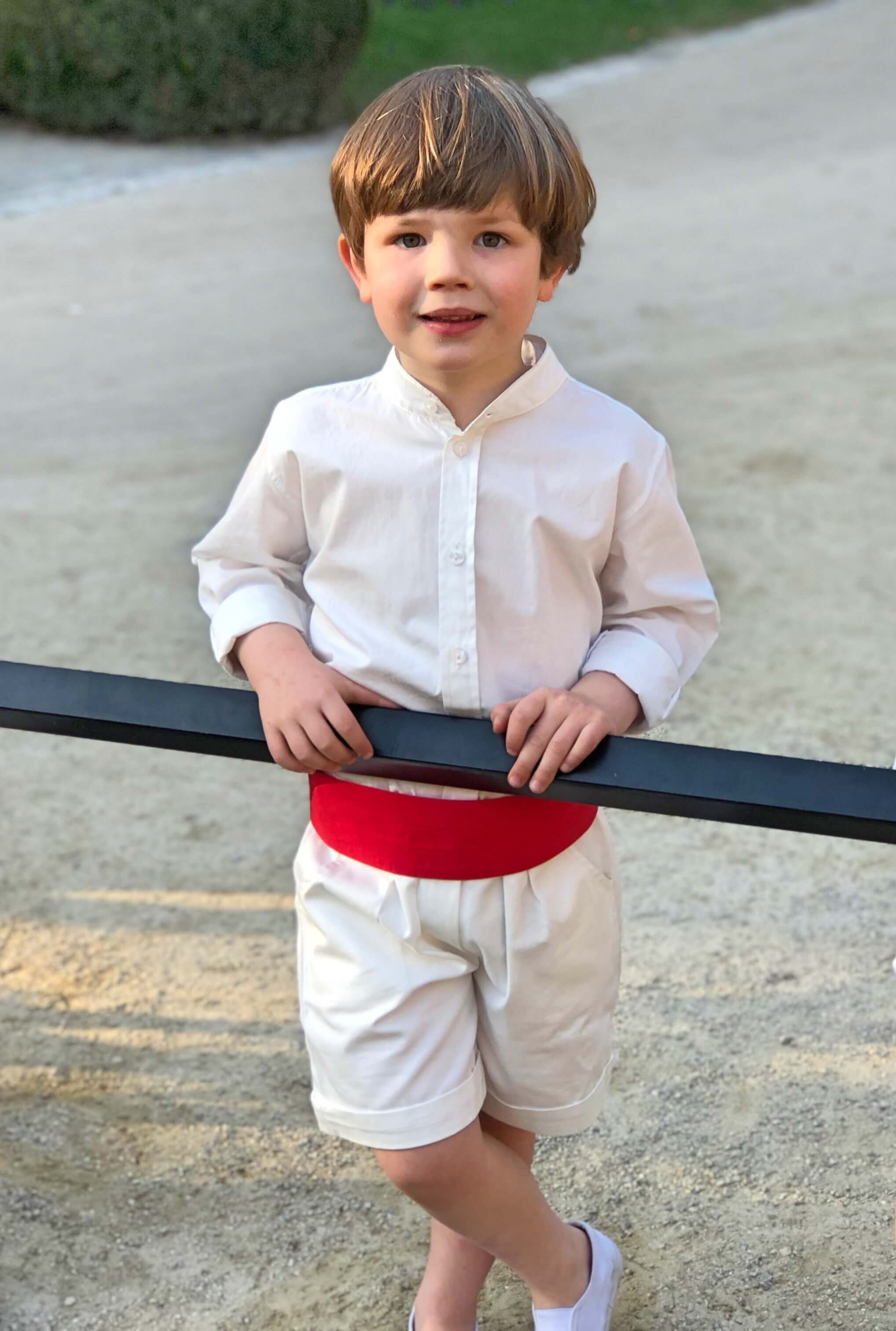 Our little advice: wear them with long sleeves rolled up for a more current look.
Merlin Bermuda
The Merlin Bermuda shorts in a short / short and cuff version bring elegance while relaxing. Just like girls, they can customize buttons, belts, suspenders or bow ties at will.
It is with these small details of customizations that we create with each order a unique set.
Each wedding procession is a bit like a capsule collection imagined between you and us for your children of honor.
No routine for little cabbages, the collections follow each other but never look the same.
So eager to create and imagine with you the next orders!