It is with some excitement that today we are unveiling our new customizations ...
Youhouuu, this year, we are adding pretty materials to our collection to offer your processions even more variations.
And to celebrate the arrival of these pretty details, we took great pleasure in making a nice little photo shooting in fall colors.
Our little models were cute and we were so proud to see the results of these ideas come to life.
DARLING PLUMETIS
It is coming back in force, after having been (wrongly) forgotten for too long in our wardrobes.
It will therefore be honored this year in our workshop. On the sleeves of our dresses, it is delicately pronounced. All in subtlety and finesse it makes everything so delicate.
In a ruffled collar it divinely emphasizes the neck of the thugs and in an overskirt it brings a vaporous effect.
All the seasons match with this lovely detail.
The hardest thing will be to choose. A single formula or all 3? Good luck to you to decide.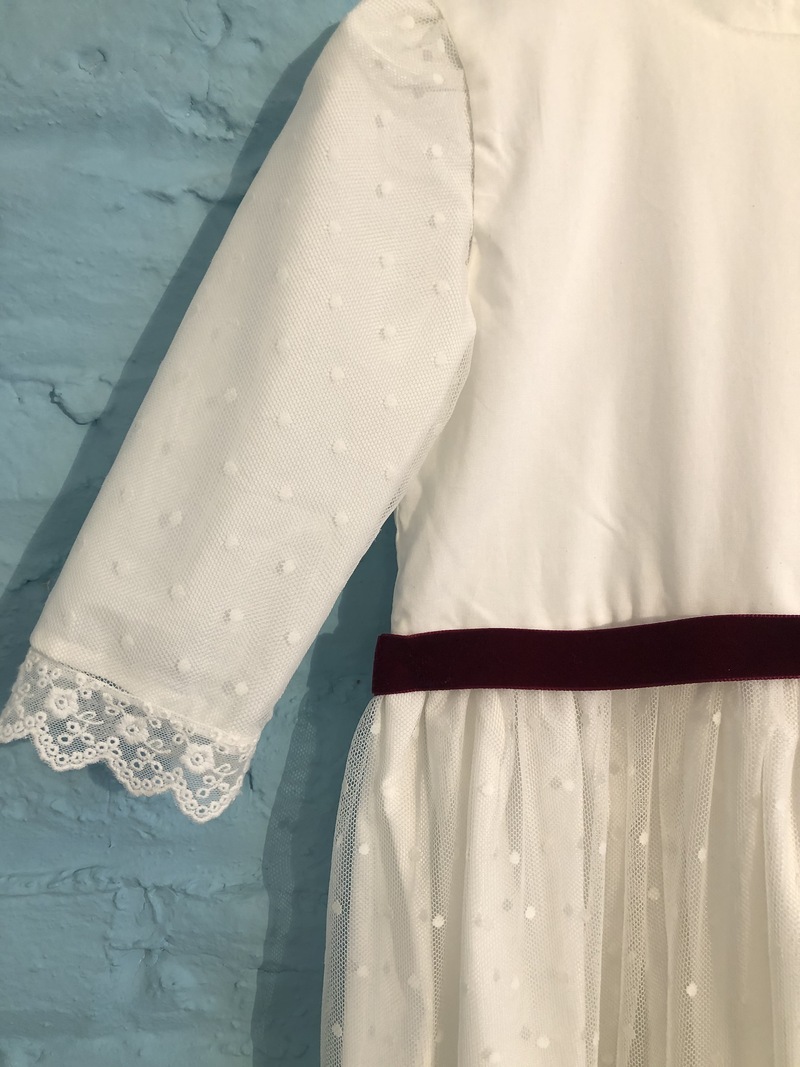 VELVET MY LOVE
Impossible to miss, elegant in itself, it evokes something noble, timeless and graphic.
Our outfits are ready to be draped in this material to seduce you in winter. As a thin belt on the Pimprenelle dress it will give little girls false airs of Josephine. With a wide belt on the other models, we promise you that it will be sumptuous.
The Merlin Bermuda is waiting for your orders to wear it as a belt too.
Available in shoe laces for the rascals or in pretty hair ribbon for the choupettes, every combination is possible and will always be in good taste.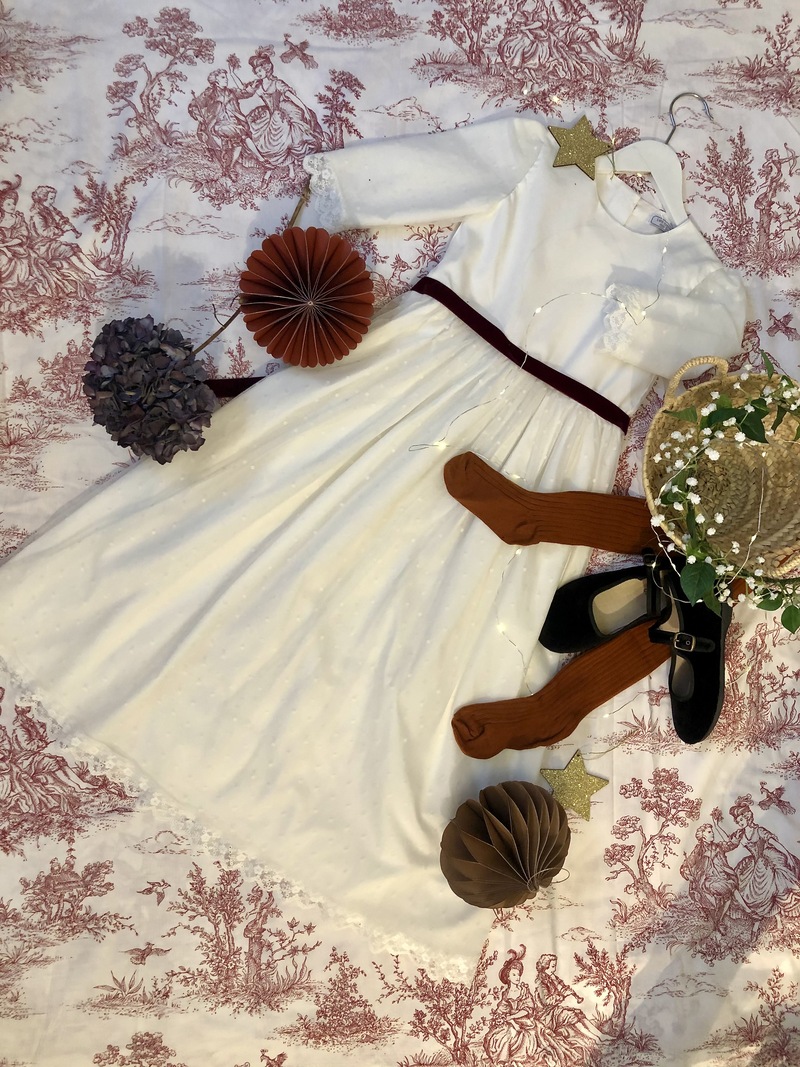 LACE MA BELLE
Do you know of another material that like it never goes out of fashion?
Offered at the bottom of the waistband, in refined croquet on the short, long or 3/4 sleeves, this year we have the idea of adding it to the bottom of the dresses from our collection as well.
Your adorned little bridesmaids could almost steal the show from the bride!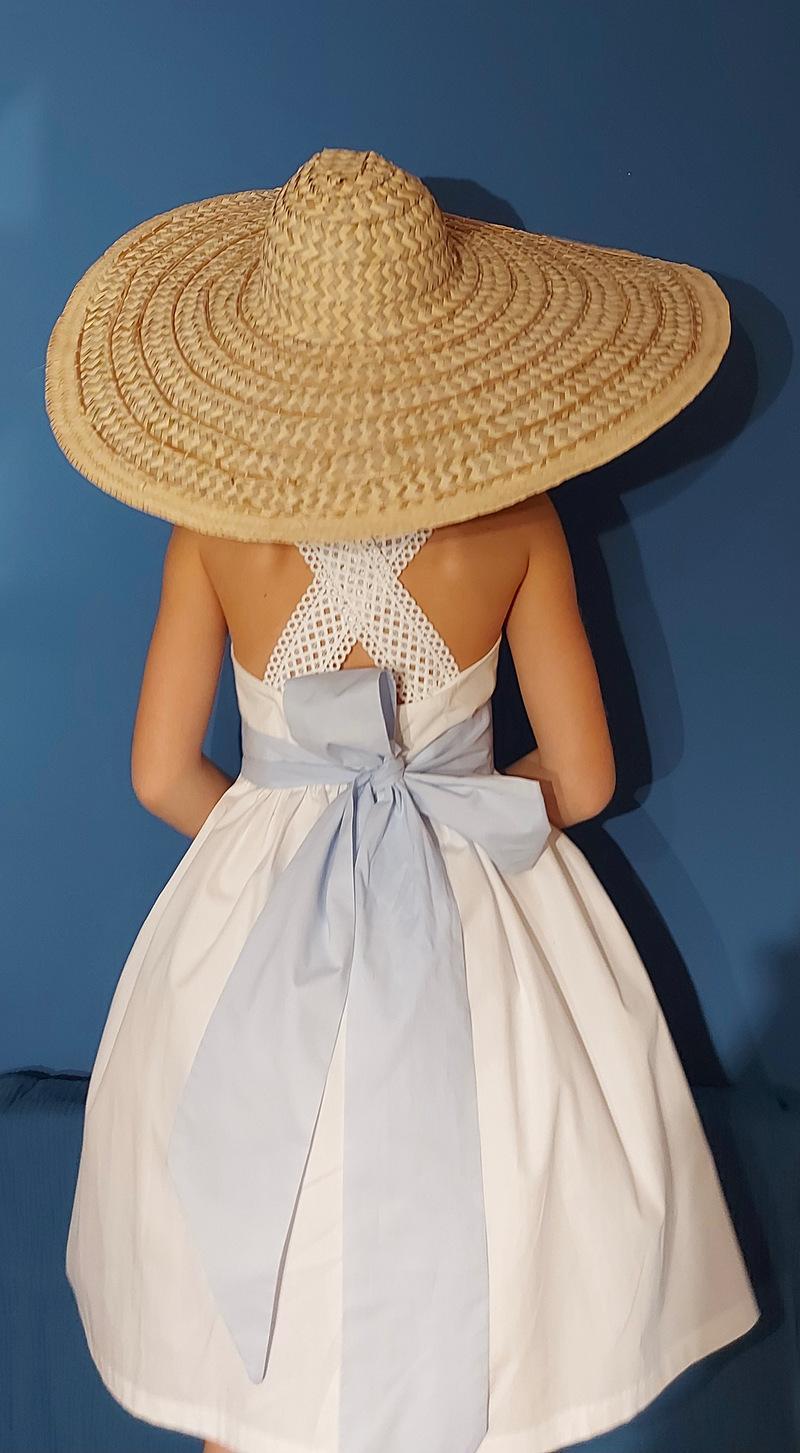 MY ADORÉ COLORED COTTON
Unbeatable, it can perfectly accompany each of your mini escort's outfits. And match the colors of your theme.
It is now offered in "ruffled" mode on short, 3/4 or long sleeves. But also by charming braid on the bottom of the skirt of all our models.
Our Cléophée model , which you acclaim every year, is also preparing a nice surprise for you ... since its pretty V-back can be dressed (on request) with a large frill in the material of your choice: lace, Liberty, white cotton or in the colors of your procession.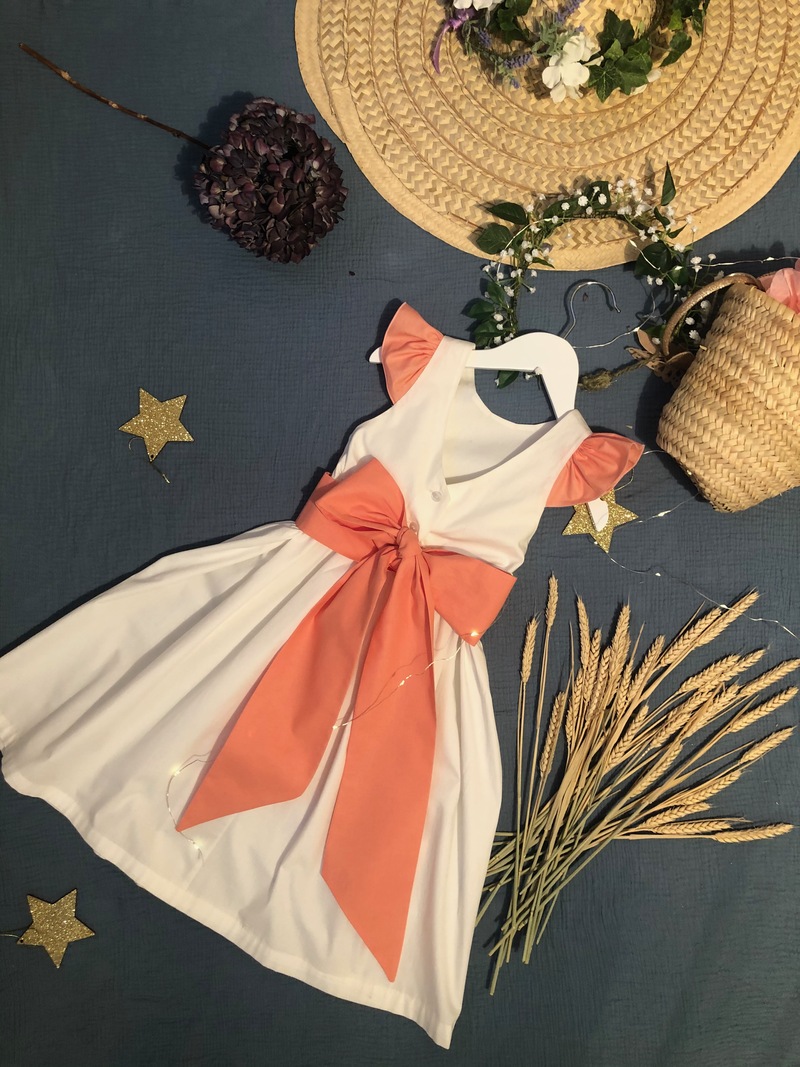 How to remain unmoved by so much cuteness?
So if we summarize: we have new hot materials and a host of new customizations.
Mazette, it is party!